Finance Offers, Value Your Trade at John Megel Ford Near Clayton, GA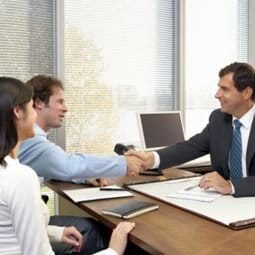 Getting a new Ford model is supposed to be a fun and exciting time. There's nothing like that new car smell. Plus, getting to check out all the latest features is a thrill. Unfortunately, vehicle financing can sometimes be confusing. At John Megel Ford, our finance professionals are here to make the process as simple and stress-free as possible outside Cleveland, GA.
Buying New, Used with Current Vehicle to Trade
Buying a new Ford or used vehicle involves obtaining conventional financing. It's a great route for those who take pride in ownership. And once you make that last monthly payment, it's yours. In the meantime, you're free to drive your new vehicle as many miles as you'd like each year, and you can modify it with accessories and upgrades that reflect your style. You can even trade or sell it at any time given our online, value your trade tool.
Leasing Your New Ford Model Near Dahlonega, GA
When you lease a new vehicle, you won't own it. Instead, you'll be making monthly payments to cover the depreciation that occurs while the car is in your possession. Most lease terms are for three years. The good news is your payments will be less than if you were buying the vehicle. You can also likely afford more features and amenities. Plus, you'll be driving the vehicle in its most maintenance-free years, keeping costs low.
John Megel Ford - Financing, Leasing Options Abound Outside Clarkesville, GA
We hope you now have a better idea of the best financing option for your situation. Visit us to see our wide selection of vehicles and all those related finance offers and lease deals. And consider trading a current vehicle to lessen monthly payments going forward.